Upcoming webinars
Personal tutors at the click of a mouse.
Sit back in the comfort of your office and enjoy ICAA educational programs delivered to you via webinar. These broadcasts are specifically created for active-aging professionals – business owners, managers, suppliers, wellness and activities personnel. Through interviews or individual-speaker sessions, you will be exposed to the opinions of top experts from a variety of subject areas designed to help you and your staff stay on top of trends, meet new challenges and serve your customers better.

Upcoming webinars:
High-speed exercise training variations: A multi-dimensional approach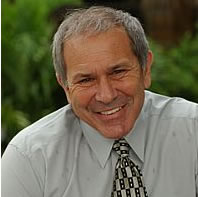 Presenter: Joseph F. Signorile, PhD
When: Thursday, January 29, 2015
2:00 pm ET, 1:00 pm CT, 11:00 am PT
Register today! Click on this link: https://cc.readytalk.com/r/pv6rho4nehkv&eom
Description:
Although high-speed training has been used to improve power over the past two decades, the predominant exercise modality has been multi-set resistance training. Evolving research has revealed that, in conjunction with power, other goals can be targeted by modifying training modalities, patterns and environments. Goals include dynapenic obesity (dynapenic is loss in muscle function; obesity is increase in body fat percentage), executive function, functional independence and reductions in fall probability. This lecture will explore the nuances associated with high-speed training, and how the variables can be used to address the multi-dimensional requirements inherent to optimizing the aging process.
You will learn how:
• high-speed training can address more than neuromuscular power.
• aging is a multi-dimensional process that requires targeted training interventions.
• patterns of application, training environments and modalities can be used to address the factors complemented by power increases.
Who will benefit:
• Physical therapists, geriatricians and gerontologists
• Personal trainers
• Fitness instructors
• Fitness and wellness directors
Presenter:
Dr. Signorile is a Professor of Exercise Physiology at the University of Miami with a joint appointment at the University of Miami Medical School's Center on Aging. He has been involved in research using exercise to address independence and fall prevention for over 20 years, and has produced over 65 refereed manuscripts and 500 national and international scientific presentations. Signorile is a pioneer in applying high-speed training to improving power in older persons and in applying the diagnosis/prescription model for tailored exercise to improve function and reduce falls in older persons. Dr. Signorile is the coauthor of SouthBeach Diet Supercharged and the author of the definitive book on exercise prescription for aging populations entitled Bending the Aging Curve, which was recently translated into Cantonese.
Length: 60 minutes
Details: Click here for information on format, credits, recording and connections.
Food and Fun: The perfect team to encourage healthy lifestyle in older adults
Presenters: Connie Dow, RDN and Donna Herbst
When: Monday, February 23
10:00 am Pacific/12:00 pm Central/1:00 pm Eastern
Register today! Click here

Description:
When programming and culinary food service work together, the result is a healthier, more knowledgeable older adult. You'll hear how these two departments developed seven ideas for blending food service with programming, one for each dimension of wellness. You'll leave with an understanding of what happens when both of these departments work together to help older adults understand the important role foods and a balanced lifestyle have in all dimensions of their lives.
You will explore:
• How the culinary department and programming work together
• Seven joint programs that engage older adults
• Ways that the seven wellness dimensions can translate to programming
Who will benefit:
• Programming directors
• Culinary directors
• Food service/culinary directors
• Activity and engagement directors
Presenters:
Connie Dow, RDN (Registered Dietitian Nutritionist) is the National Dietitian at Atria Senior Living. Connie has over 25 years of success guiding Culinary Operations, Quality Assurance, Customer Satisfaction and Education and Training efforts for well-known national companies.
Donna Herbst has served as the Divisional Engage Life Innovation Director for Atria Senior Living for six years. With a dual degree in dietetics and consumer economics, she has worked with older adults over the past 22 years in nursing homes, assisted living and hospital settings.
Cost: Complimentary
Length: 60 minutes
Details: Click here for information on format, credits, recording and connections.