Personal tutors at the click of a mouse
Sit back in the comfort of your office and enjoy ICAA educational programs delivered to you via webinar. These broadcasts are specifically created for active-aging professionals – business owners, managers, suppliers, wellness and activities personnel. Through interviews or individual-speaker sessions, you will be exposed to the opinions of top experts from a variety of subject areas designed to help you and your staff stay on top of trends, meet new challenges and serve your customers better.
How to increase and sustain participation and engagement in this post-pandemic environment
Presenter: Libbi Hash
Date: Wednesday, June 7, 2023
Time: 1:00 p.m.—2:00 p.m. EDT
To register, click here
Description
This session was developed to provide a clear delineation between participation/ attendance and actual engagement as it applies to wellness and activity programming in all levels of living. In addition, the session outlines the steps required to successfully transition from just "participant" to an engaged participant, utilizing some commonly provided programming examples. There is also a portion dedicated to the comparison of current, or common, methods to that of new and improved suggestions to allow the facilitator to take the ideas back to their communities and apply them directly with most of their current program offerings.
Learning objectives
Understanding and articulating engagement versus attendance
Transitioning participants to fully engaged
Elevating current programming to increase engagement without increasing programming
Presenter biography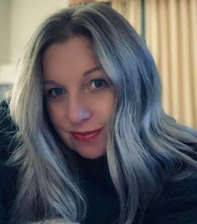 Born in East Coast Central Florida and raised in Southern Australia, Libbi returned to Florida to complete High School and attended University of Central Florida to obtain her degree in Mass Communications with a Minor in Advertising and Public Relations. Libbi embarked on her career of serving seniors in 1993 to include everything from working for the West Virginia Attorney General, to Regional Director of the West Virginia Alzheimer's Association, to her current journey with Kisco Senior Living, which began in 2004. After holding the title of Wellness Director at The Fountains for 10 years, her current position of National Director of Wellness and Memory Care Programming was created to allow her to grow and share her passion. Libbi supports The Art of Living Well® for all Kisco communities which includes everything wellness and engagement related.
How to join the webinar
To view how to join the webinar, please click here.
Share