Personal tutors at the click of a mouse
Sit back in the comfort of your office and enjoy ICAA educational programs delivered to you via webinar. These broadcasts are specifically created for active-aging professionals – business owners, managers, suppliers, wellness and activities personnel. Through interviews or individual-speaker sessions, you will be exposed to the opinions of top experts from a variety of subject areas designed to help you and your staff stay on top of trends, meet new challenges and serve your customers better.
Advocating for older adult nutrition and quality measurement
Presenters: Robert "Bob" Blancato, Dana Buelsing Sowards, Mujahed Khan
Moderator: Laura Borth
Date: Wednesday, June 8, 2022
Time: 1:00 p.m.–2:00 p.m. EDT
Sponsored by: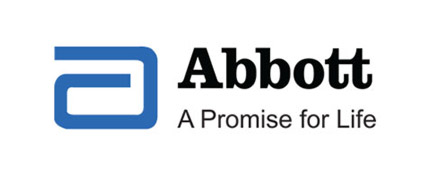 To register, click here
Description
As the world's older population continues to grow at an unprecedented rate, another 10,000 Americans turn age 65 every day. Good nutrition is essential to support healthy aging, but one out of every two older adults is malnourished or at risk for malnutrition. In this webinar, leaders from the Defeat Malnutrition Today Coalition and the Academy of Nutrition and Dietetics outline an advocacy agenda to reduce older adult malnutrition and increase quality measurements of the problem.
They will share specific ways to advance healthy aging by improving the quality of care against malnutrition across the health continuum. It starts in the hospital, where the US Centers for Medicare & Medicaid Services should adopt a global malnutrition composite score (GMCS) measure to help identify acute-care institutions that provide timely and effective malnutrition care. At the community level, increased funding and support for nutrition programs are needed to help reduce malnutrition and increase access to care in vulnerable populations.
Learning objectives
After this webinar, participants will be able to:
Describe the problem of older adult malnutrition and its potential impact on healthy aging and quality of care outcomes.
Identify resources for action, including a new advocacy toolkit.
Outline gaps in malnutrition quality of care and explain how they can be improved with adoption of the global malnutrition composite score measure in acute-care institutions.
Identify where further funding and support is needed to help improve malnutrition care access and intervention at the community level.
This webinar is sponsored by Abbott and held in conjunction with the Defeat Malnutrition Today Coalition.
Presenters biography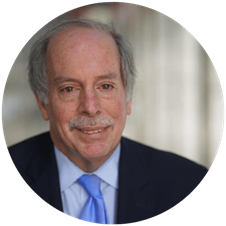 Robert "Bob" Blancato, MPA, is president of Matz, Blancato and Associates, a public and government relations firm, who has over 30 years of experience in the field of aging and public service. He spent 17 years on the staff of the US House Select Committee on Aging and has participated in four White House Conferences on Aging, including as the executive director of the 1995 event. He is executive director of the National Association of Nutrition and Aging Services Programs and also the National Coordinator of the Elder Justice Coalition and the Defeat Malnutrition Today coalition. As a volunteer, Blancato is on the AARP Board of Directors, serves on the Board of the National Hispanic Council on Aging, and chaired the American Society on Aging from 2016 to 2018. In 2019, he was appointed to the National Advisory Council on Rural Health and Human Services.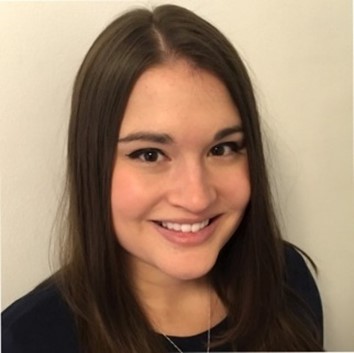 Dana Buelsing Sowards, MS, CAPM, LSSGB, is the manager of quality standards operations at the Academy of Nutrition and Dietetics. She works on practice resources for credentialed nutrition and dietetics practitioners, including the Academy Scope of Practice, Standards of Practice and Standards of Professional Performance, Definition of Terms, Practice Tips, Case Studies, Malnutrition Quality Improvement Initiative (MQii) and related learning modules. Dana has an MS in public service management with an emphasis in health care administration from DePaul University. She also obtained the credential certified associate in project management from the Project Management Institute and has a Lean Six Sigma Green Belt.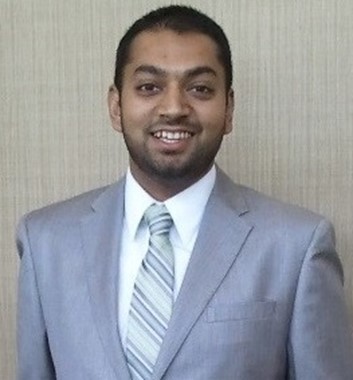 Mujahed Khan, MBA, RDN, LDN, FAND, is senior manager of quality improvement at the Academy of Nutrition and Dietetics. He oversees the design and implementation of the Academy's quality initiatives and advances member engagement within the national quality strategy. He has been instrumental in establishing the Malnutrition Quality Improvement Initiative (MQii), and his past work includes managing research and guideline development according to evidence-based practice methodology for the Academy's Evidence Analysis Library. He brings five years of food-industry experience from working with multinational companies such as Kerry Ingredients. Mujahed has an extensive background in food regulation, including HACCP, Codex Alimentarius, FDA codes, and GMPs, and he received his bachelor of science in nutrition from Benedictine University and MBA in healthcare management from Dominican University.
Moderator biography

Laura Borth, a policy associate at Matz, Blancato and Associates, provides policy analysis and advocacy support for Defeat Malnutrition Today, the Elder Justice Coalition and the National Association of Nutrition and Aging Services Programs. Previously, Laura worked as a public service fellow in policy at Feeding Wisconsin and the Wisconsin Institute for Science Education and Community Engagement. She has also worked in science policy and science writing. A Registered Dietitian, Laura holds a BS from the University of Wisconsin-Stevens Point and an MS in nutritional sciences from the University of Wisconsin-Madison.
How to join the webinar
To view how to join the webinar, please click here.
Share