ICAA Conference, Leadership Summit and Expo 2019
Preconference intensive workshop
Thursday, October 10
8:00 a.m.–12:00 p.m.
COGNITIVE WELLNESS INTENSIVE
From a healthy brain to Alzheimer's: Science and promising practices
Alzheimer's Association Dementia Care Practice Recommendations: An overview
Douglas Pace & Sam Fazio
The Alzheimer's Association updated its quality care guidelines to ensure people living with Alzheimer's or related dementia receive high-quality care based on the most up-to-date evidence. Released in The Gerontologist's February 2018 special supplement, the peer-reviewed, evidence-based Dementia Care Practice Recommendations included the following topics: person-centered care, detection and diagnosis, assessment and care planning, medical management, information, education and support, ongoing care, staffing, therapeutic environment and safety, and transitions and coordination of care. Gain an overview of the recommendations and learn how they can be used to increase both quality of care and of life for people with Alzheimer's and related dementias.
You'll be able to:
Explain the importance of evidence-based recommendations for healthcare professionals across the continuum of long-term services and supports for people with Alzheimer's and related dementias.
Describe each topic area of the updated Dementia Care Practice Recommendations and discuss how they can be applied in all settings in long-term services and supports for use by healthcare professionals.
Recall the latest facts, figures, current research initiatives and programs of Alzheimer's disease and related dementias.
Faculty: Douglas Pace, LNHA, Director, Mission Partnerships, and Sam Fazio, PhD, Senior Director, Quality Care and Psychosocial Research, Alzheimer's Association.
CEUs
Building a better health system: Implementing what we know works to reduce dementia risk
George Vradenburg & Kelly O'Brien
UsAgainstAlzheimer's (UsA2) advocates for people with the disease and pursues finding a cure. In this preconference session, hear from the cofounder/chairman and the individual leading UsA2's initiative to advance brain health and increase detection and diagnosis, as they delve into what the science shows about interventions to address dementia risk. Also, explore what changes would allow the health system to maximize brain-health promotion.
You'll be able to:
Describe what the science says about effective interventions to reduce dementia, delay onset and improve quality of life as we age.
Discuss health system changes that could make the biggest impact to promote brain health.
Outline efforts to advance brain health and increase detection and diagnosis of Alzheimer's disease.
Faculty: George Vradenburg, Chairman and Cofounder, and Kelly O'Brien, Executive Director, Brain Health Ecosystem project, UsAgainstAlzheimer's.
CEUs
Engaging communities and families in brain health: Effective consumer activation campaigns
How do you activate your residents/members, patients, employees, families and communities to become engaged in brain-healthy behaviors? In this preconference session from UsAgainstAlzheimer's (UsA2), an organization that advocates for people with the disease and finding a cure, you will discover what the research says about brain health messages that resonate—and where gaps exist.
You'll be able to:
Recall what surveys show about consumer knowledge, attitudes and behavior, including and especially high-risk populations such as women, African-Americans and Latinos.
Utilize practical tips and tools to engage your residents, patients, employees, families and communities.
Describe key elements of building and amplifying a consumer-facing campaign that leverages influencers and stakeholder groups.
Faculty: to be announced.
CEUs
Watch for further details about the cognitive wellness intensive to come
PHYSICAL ACTIVITY INTENSIVE
Group exercise for people with Parkinson's using the Delay the Disease program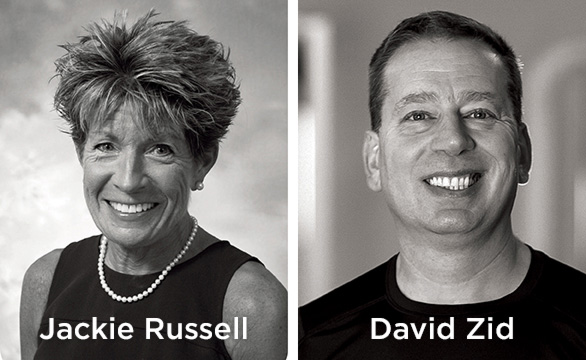 Delve into evidenced-based updates about the effects of exercise on the symptomatic management of Parkinson's disease (PD). Research shows exercise may enhance neuroplasticity (the brain's ability to reorganize itself by forming new nerve connections) and may positively impact PD symptom progression. Following an interactive format of symptom-specific exercises, you will be able to integrate evidenced-based components of exercise protocols for people with PD into a group fitness program. Appropriate assessment tools and outcome measures for the evaluation of people living with PD will be reviewed. Also, learn methods for class structure, intake protocols, risk stratification and class organization.
You'll be able to:
Describe basic etiology and clinical presentation for PD.
Explain how exercise may enhance the process of neuroplasticity and impact symptoms.
Give examples of evidence-based interventions and safe exercise prescription for adults with PD based on impairments and stage of disease.
Discuss the importance of motivation, enthusiasm, optimism and methods of teaching.
Faculty: Jackie Russell, RN, BSN, CNOR, Cofounder and Program Development Coordinator, and David Zid, BA, ACE, APG, Cofounder and Director of Movement Disorder/Musculoskeletal Wellness, OhioHealth Delay the Disease.
CEUs
WALKING INTENSIVE
Walk strong and tall: How stability for mobility™ walking poles and pole exercises can optimize your walking programs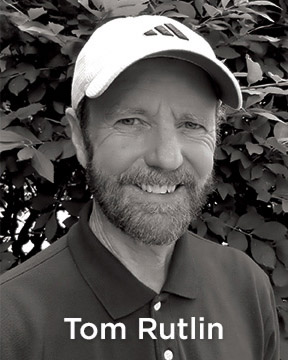 Using traditional assistive walking devices may help individuals maintain their mobility, but overall balance may actually decline over time. The constant use of a cane and/or walker can contribute to more of a balance challenge especially if the device is used to "lean on" rather than stabilize with good posture. Discover a diverse array of pole walking techniques to keep walking programs safe, effective and above all fun and interesting for all ages. Explore pole walking research and learn how this accessory can improve posture, overall strength, endurance, balance and confidence by implementing basic transitional steps. Find out how walking poles can improve gait and avoid the postural challenges experienced when using assistive walking devices. And adapt your walking program to encourage the use of the entire core and upper torso to improve the physical and psychological aspects of ordinary walking.
You'll be able to:
Recall the physical and psychological benefits of walking poles.
Explain the difference and how to assess the need for stability before assuming safe mobility.
Adapt basic dance steps (pole dancing), pilates and yoga moves for pole use.
Adopt pole exercises to improve and maintain balance for all levels of function.
Develop innovative, fun walking programs to enhance your schedule.
Faculty: Tom Rutlin, BA, Founder and CEO, Exerstrider Products, Inc.
CEUs
AQUATIC INTENSIVE
Splash! Surf & turf functional play-out workshop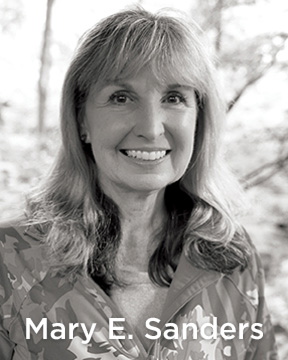 Discover the fun in surf and turf activities for functional activities of daily living (ADL). In this session, we'll review how to apply the new American physical activity guidelines to both your land and water programs and practice together motivational cues that ignite a playful experience with healthy outcomes.
You'll be able to:
Review the new Physical Activity Guidelines for Americans and identify how to apply them to your land- and water-based programs.
Apply the new guidelines to ADL skills that are both effective and fun.
Apply the new guidelines to a fun, functional and playful land circuit "playground."
Practice specific cues that encourage and motivate participants to enjoy movement.
Faculty: Mary E. Sanders, PhD, CDE®, ACSM-RCEP, FACSM, Adjunct Professor, University of Nevada–Reno School of Medicine and Community Health Sciences, School of Public Health; Director, WaterFit®/Golden Waves®; and Managing Editor, Journal on Active Aging®.
CEUs
Sponsored by