Preventive foot health
Older adults are at very high risk for foot problems. In one study 87% of older people reported atleast one foot problem. Feet widen and flatten, and the fat padding on the sole of the foot wears down as people age. Older people's skin is alsodryer. Foot pain, in fact, can be the first sign of trouble in many illnesses related to aging, such as arthritis, diabetes, and circulatory disease. Foot problems can also impair balance and function in older adults.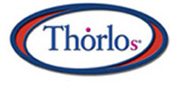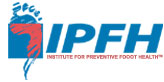 To help you (the professional) and your client (the member or resident) the ICAA, in conjunction with The Institute for Preventive Foot Health and THORLO, Inc., have created this foot health resource center. By utilizing this information you and your client will be able to better address the needs of aging feet.
Therapeutic foot health conditions and prevention

Disclaimer: This information is not intended to replace a one-on-one relationship with a qualified healthcare professional and is not intended as medical advice. It is intended as a sharing of knowledge and information from research. The ICAA encourages you to make your own health and business decisions based upon your research and in partnership with a qualified professional qualified professional.