The business case for wellness
Wellness is no longer an afterthought for many senior living communities as 90% of CEOs and upper management surveyed by the International Council on Active Aging (ICAA) state that providing lifestyle/wellness programing is an important strategy for growing their businesses. Almost as many (88%) executives added that they planned to increase their investment in wellness. The unknown for many is what ROI they can expect? To answer this question ICAA has researched and explored the business side of wellness to ensure you can fulfill the need for outcomes measures that explain the value of lifestyle, fitness and wellness services in relation to business objectives. Below is an example of what we found.
Key findings from ICAA/ProMatura Wellness Benchmarks:
1. Residents are engaged and satisfied with the community's wellness program.
2. Wellness participants live in the community longer than other residents (length of stay).
3. Participants in wellness programs enjoy a high quality of life.
4. Participating in the wellness program increases resident satisfaction.
5. Wellness participants subjectively rate their health very highly.
6. Wellness participants are very satisfied with their quality of life, regardless of their health status.
7. Wellness programs attract new residents and add value.
8. Educated wellness staff encourages resident satisfaction.
9. Benchmarking communities offer comprehensive wellness programs.
10. Benchmarking properties are rich in amenities.
ICAA/ProMatura Wellness Benchmarks, along with ICAA Business Case for wellness, and ICAA Framing the ROI in Wellness Staff reports provide the needed benchmarking data and actionable insights for resource allocation, program development, staffing and marketing. You can download these reports by clicking on the images below.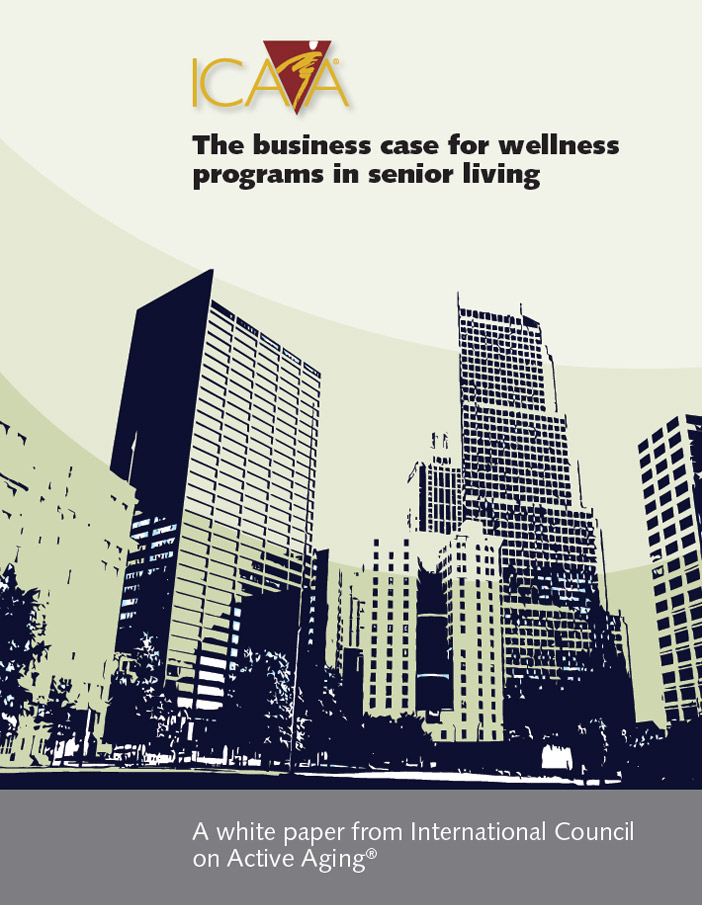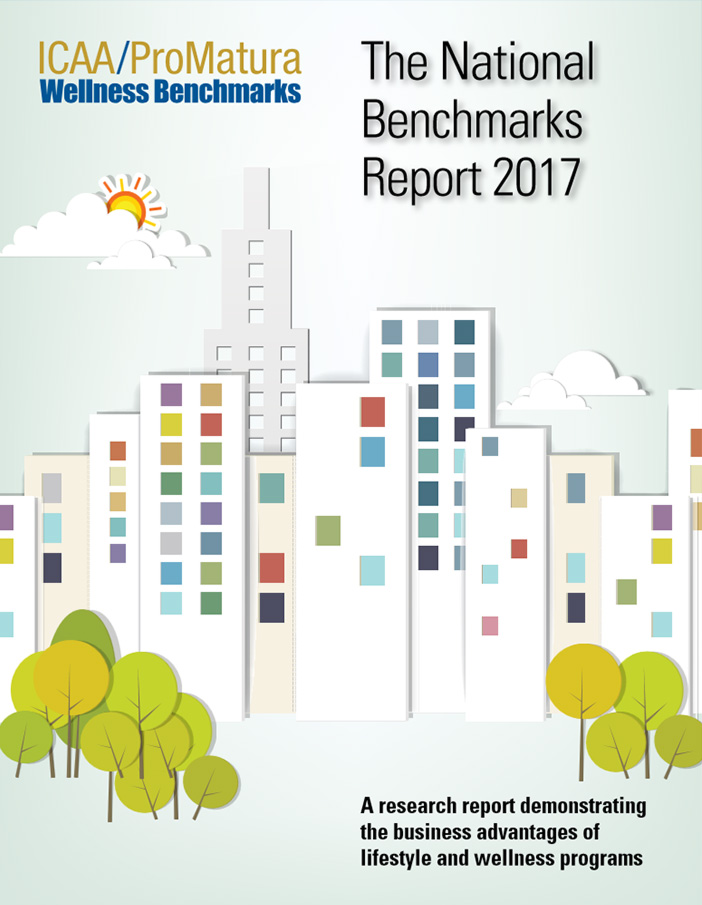 You can also develop and report your own quantitative outcomes by using the ICAA/ProMatura Wellness Benchmarks to create the story of your wellness department's contributions.
To can learn more at http://icaa.cc//business/benchmarks.htm